This is the 1st time we (my family and I) stop by Alor Gajah town and visited this traditional Hainanese kopitiam namely Ngoh Juan Yong for some breakfast. I found this shop online and since we are on our way to Malacca, we decided to detour into Alor Gajah town for this shop. I have not been to Alor Gajah town before but I believe this shop is situated in the heart of the town. Accordingly, this Hainanese shop is quite famous for their Hainanese chicken chop, Hainanese coffee and their soup.
We reached the shop around late morning and luckily there are plenty of street parking space in front of the shop and opposite road too. Parking is not free so remember to buy a parking ticket. Very fortunately, the shop owner said they give free parking tickets to their customers.
Here is the photo of the shop (right side with green signboard).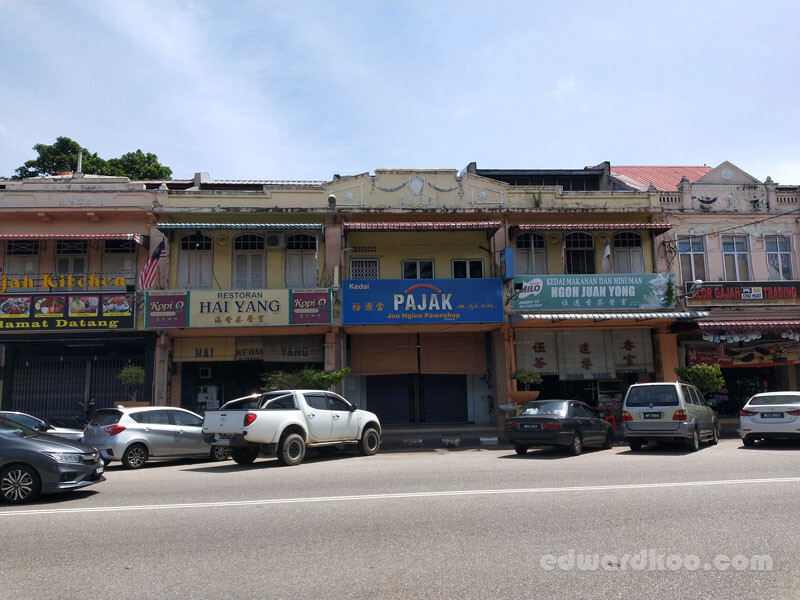 After settling my parking ticket, time to make some orders. Of course, 1st order would be their signature Hainanese chicken chop and their Hainanese coffee. I have been driving for almost 2 hours and to keep me awake, I need some caffeine.
Anyway, we ordered Hainanese chicken chop, nasi lemak with fried chicken set (which includes a cup of Hainanese coffee), a breakfast set (also includes a cup of Hainanese coffee), 2 bowls of chicken soup (promoted by the shop owner) and a plate of fried noodles.
Let's break down and take a look of what we have ordered.
Hainanese chicken chop.
Chicken chop comes with French fries, carrots, green beans and tomato sauce.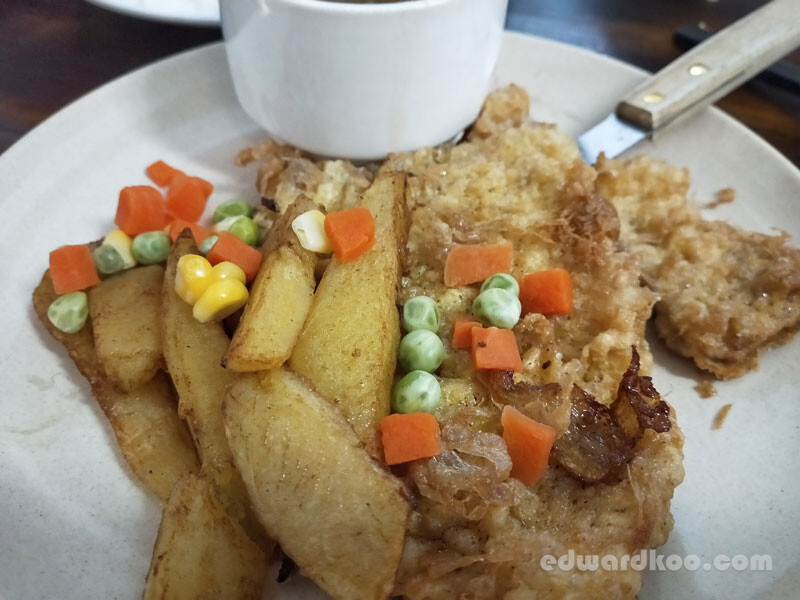 Herbal chicken soup.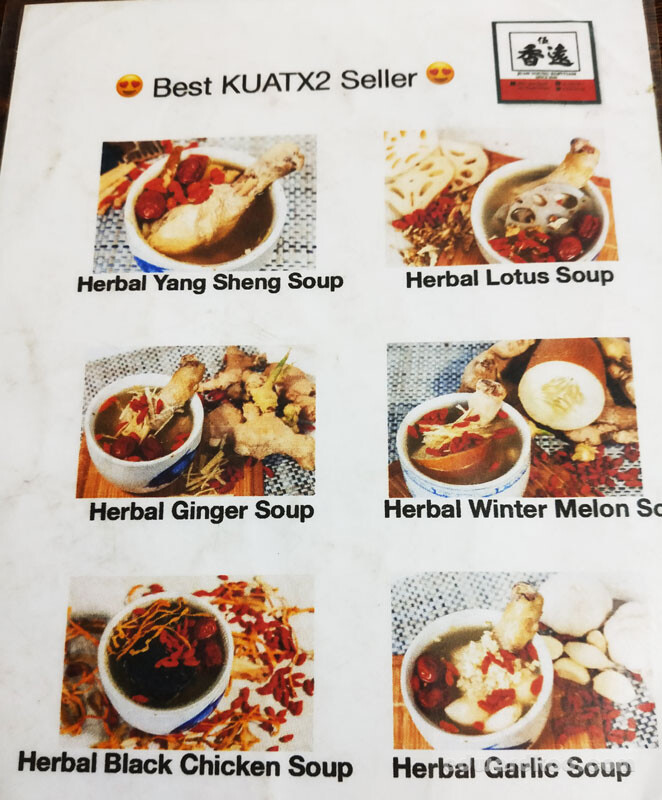 Breakfast set.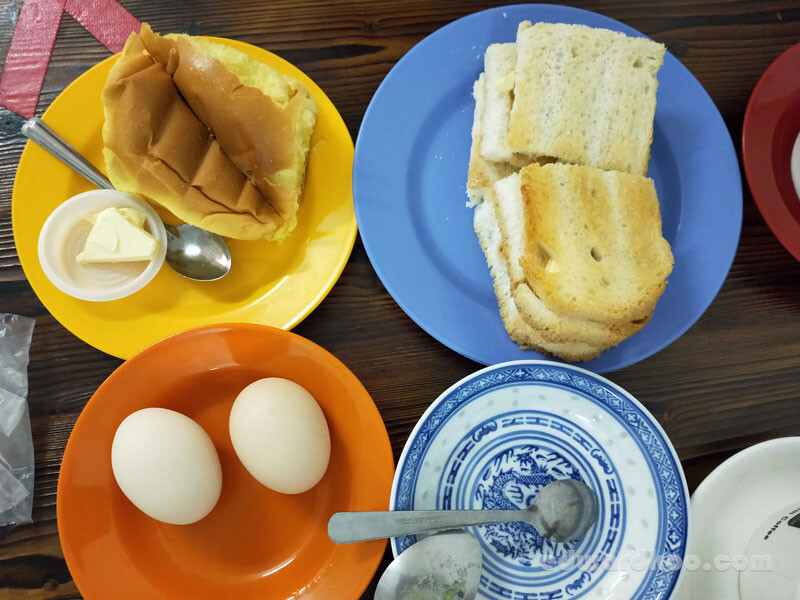 Nasi lemak with fried chicken and fried noodles.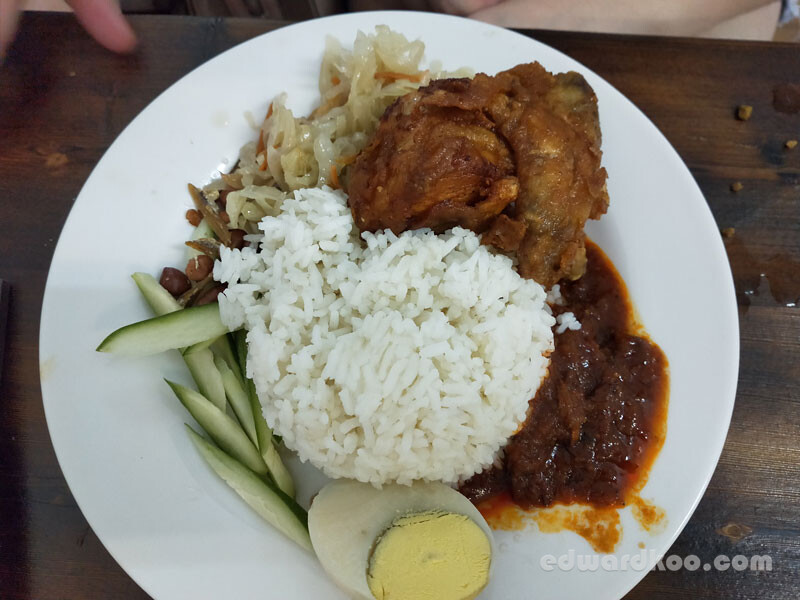 Finally, Hainanese coffee.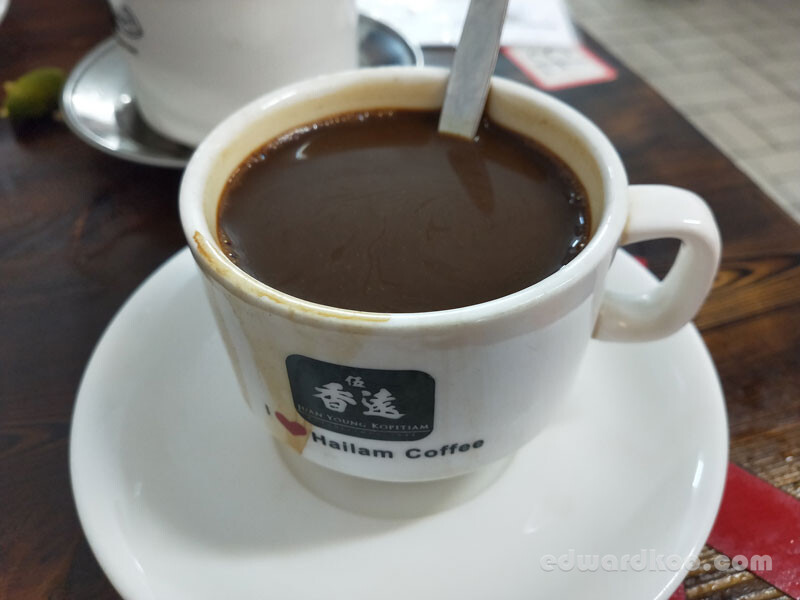 I couldn't remember all the pricing as I lost the receipt but estimated; chicken chop is only RM7.90, soup is RM5.00 and most of the set is only RM9.90. (Year 2020 pricing)
Google Maps location:-