This is my way of cooking Loh Mee (Home Cooking). During MCO (Movement Control Order), I tend to explore into cooking (I think not only myself but many others exploring cooking too) and I have cooked a few of my favorite dishes like curry pork, kong pao chicken and braised pork or chicken. And today, I trying my hands on "LOH MEE".
My wife bought some yellow noodles (the thick type) last week and I have most of the ingredients available in the kitchen, time for my "loh mee" for the 1st time. Of course before I start cooking, I made some research online for the simplest recipe and improvise it a bit on my own.
Marinate:
First, I marinate the pork (by the way, I don't have prawns so I only make do with what I have at home) with the followings:-
White soy sauce.
Black vinegar.
Corn flour.
Pinch of salt.
Keep in fridge for an hour or so.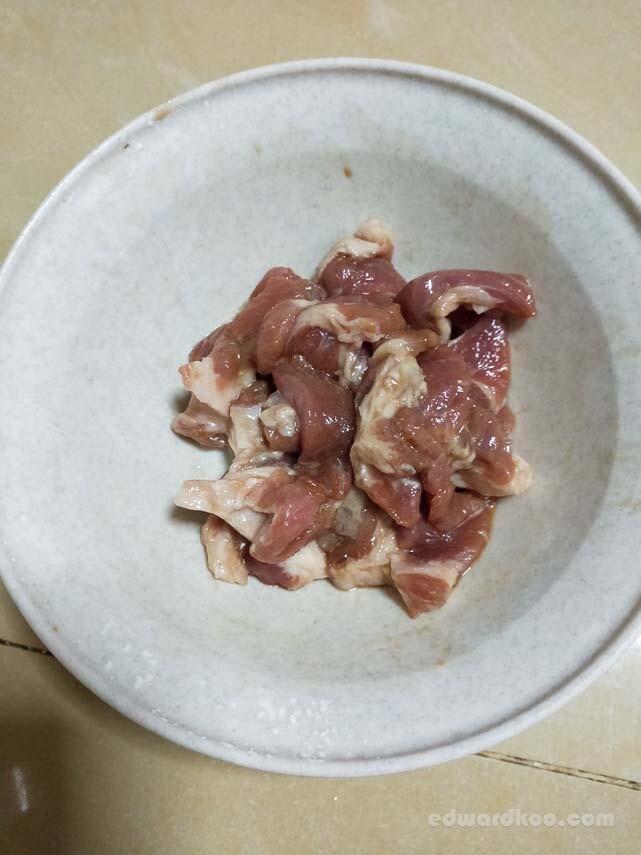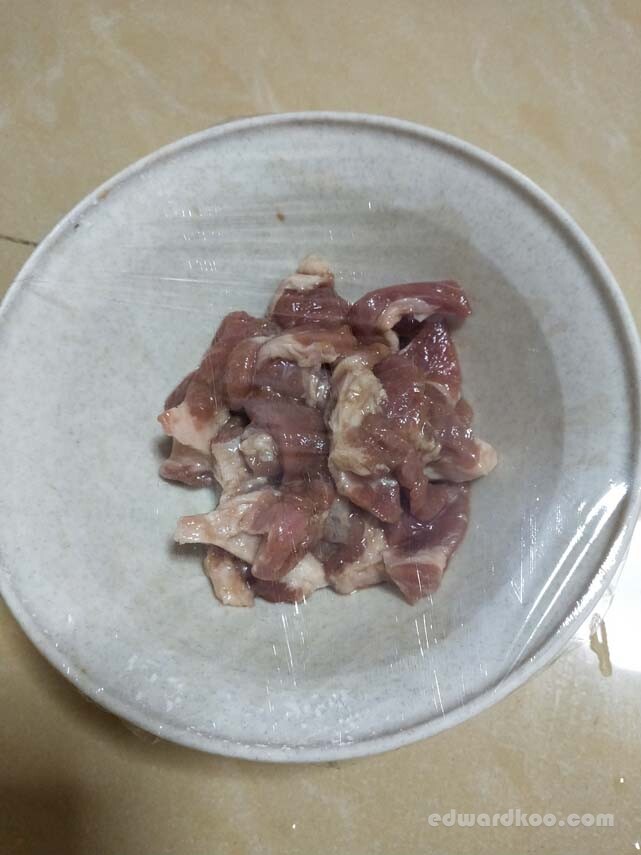 Prepare other ingredients:
Chopped garlic.
Yellow noodles (thick noodles preferred).
Vegetables.
Fish balls strips.
Meat balls.
Egg(s).
Sugar.
Light soy sauce.
Dark vinegar.
chicken stocks.
Cornflour.
Chinese wine.
Fish sauce (if wanted more salty).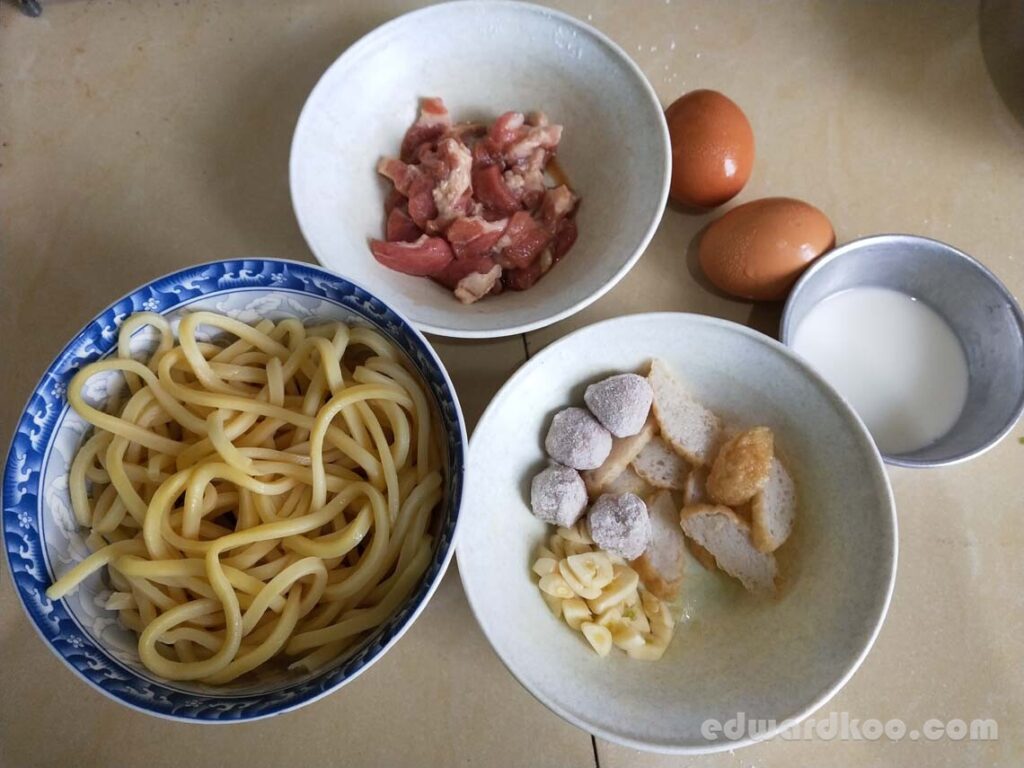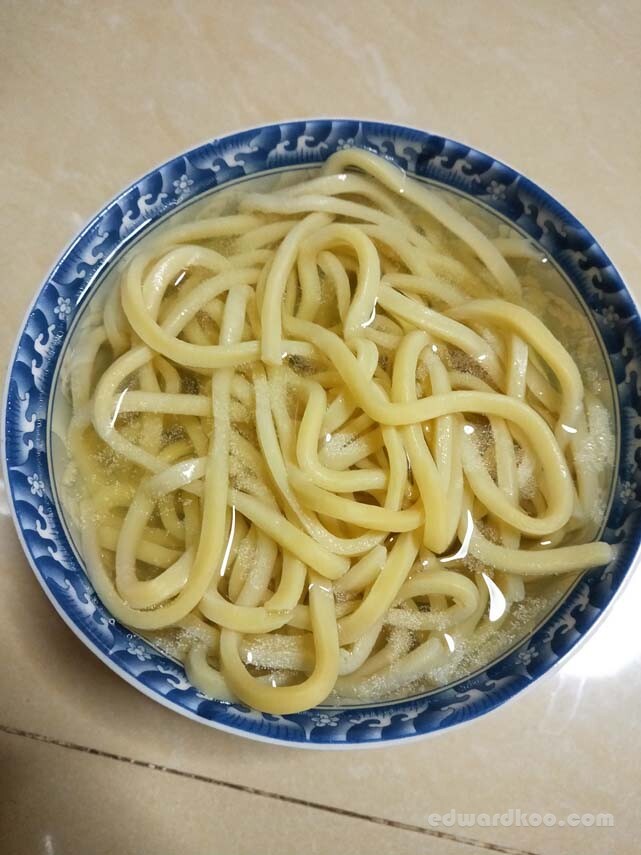 Cooking the pork and fish ball strips:
Add cooking oil and stir fry garlic in pan.
Add pork.
Add fish ball strips.
Remove all the above into a bowl.
Cooking the noodles:
Add oil.
Add pork and fish ball strips.
Add water.
Add chicken stocks.
Add light soy sauce.
Add dark vinegar.
Add meat balls.
Add yellow noodles.
While stirring, add cornflour (mixed in water).
While stirring, add eggs (mixed stirred).
If taste not salty enough, add light soy sauce (but adding fish sauce is better).
Cover and let it boil for about a minute or 2.
Stir until cook (able to smell the aroma).
While is hot, add Chinese wine to bring out more aroma.
Serve HOT!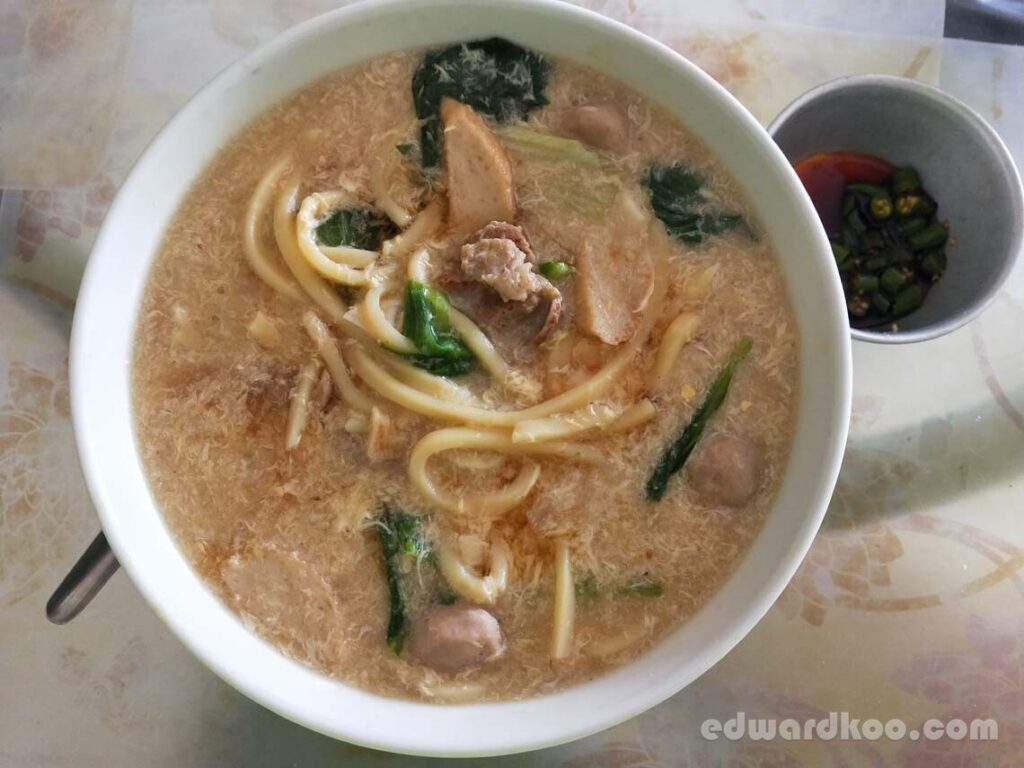 Yes, eat with chili padi is best.
Cooking stages:
How about some home cooked hokkien mee?
Refer here: https://edwardkoo.com/home-cooked-hokkien-mee-noodles/