During our trip to Osaka, we stumble upon a shop selling awesome crab meat fried rice in a shopping mall basement. We were looking for something to eat for our dinner and was walking around nearby shopping complex basement near the Shin-Osaka train station. Although it is not cheap but consider as a good find because the fried rice was very good.
Actually, it was a simple fried rice dish with crab meat toppings but like I said, it was very good. Priced is at 1,250 yen a bowl (in 2019), it is not cheap compared to a regular meal in small shops like these. Shop name is "Kani-chahan Eki Marche" situated under the basement of Shin-Osaka train station. Although you may see rating reviews at 3.9 stars (taken in 2021) but to us, it was super yummy.
The Shop
The Food
We had gyoza (side order), crab meat fried rice and beef fried rice. All come with a bowl of miso soup.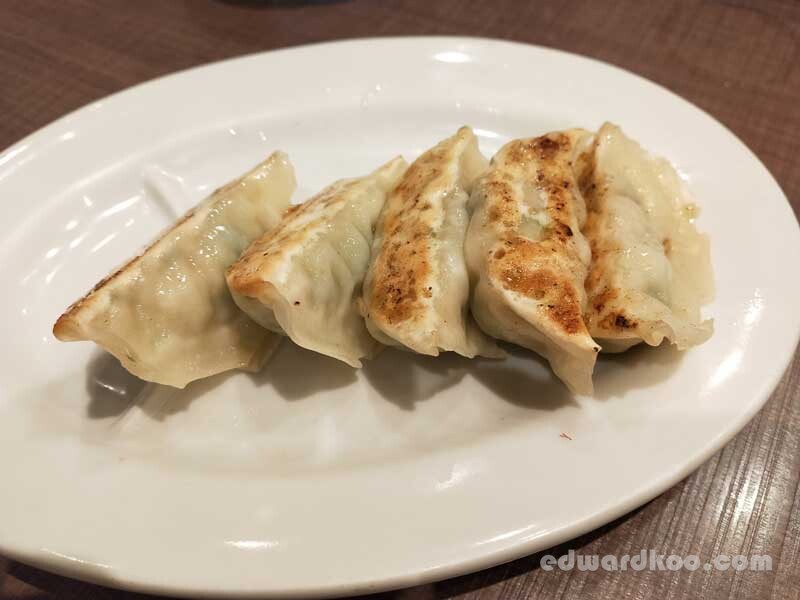 These are real crab meats and not those processed crab meats. How we know? In the first picture, we are able to see the chef frying the rice while seated so it is an open kitchen shop. We are able to observe the staff peeling the crab meats from the freshly boiled crab legs.
What I think:
Taste: Able to taste the sweetness of the crab meat. Beef fried rice also quite good. Oishi! Delicious!
Price: a bit on the high side for crab meat but beef fried rice is reasonable.
Portion: Regular Japanese dish size, a little more would be just the right amount for me.
Google Maps Location: