Bangkok Thailand Photo Gallery. Here are some of my photo collection of my Bangkok trip last year. I am currently a little bit lazy to sort out my photos. Thus from time to time I shall try to add more photos into this collection.
The stall that I bought my Pad Thai (Pork) at 550 Baht.
Pad Thai (Pork) at 550 baht. This stall opens at around 11.00 am and it is very near the hotel where I stayed.
Side walk vendor selling mixed rice. Buy a plate of rice and select the choices. Price depending on the choices you took from all the varieties.
Stall open from 11.00 am and already many locals buying from them.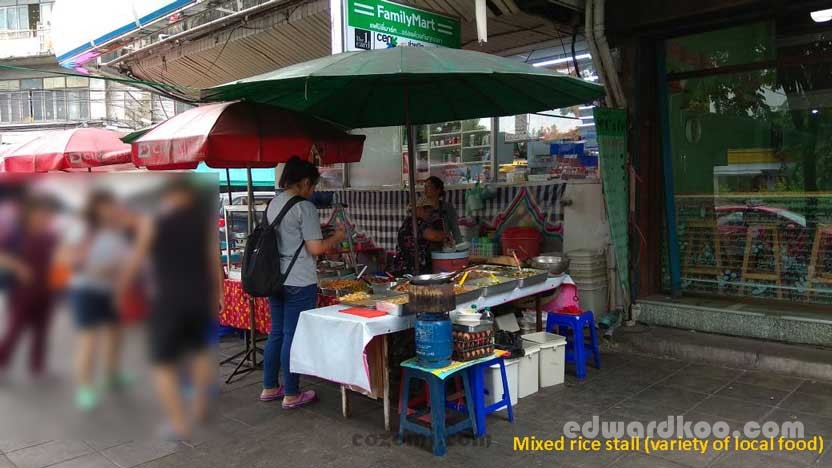 Many stall sells satay like from this street vendor. Chicken or Pork satay. This vendor is particularly cheerful when we bought from her stall. Per-stick is only 10 baht.
Walked past a shop selling roasted pork. Didn't get to taste it as my tummy is so full after all the side walk stops *hehe*.
This is the shop where I got my taste on stew duck noodles. One of the best shop I tried. Also, very near the hotel where I stayed.