My family and I went to Osaka and visited Totori Sand Dune, Japan was part of our itinerary and this trip happened just before the covid19 pandemic started. I believe the pandemic started in Wuhan, China somewhere in December 2019 and my trip to Osaka was back in October 2019. I could say that it was my last trip for 2019 and throughout 2020 as my country was also under lockdown until today.
Travel from Osaka to Totori takes about 2 hours by high speed train. And that day, we missed the early train and had to take the 11am train hence trip was delayed. We were suppose to visit Okayama after Totori but was not able to make it. I should have planned a night stay over at Totori or Okayama so this does not happened. Anyway, if you are planning for a trip to Totori on visiting Osaka in the near future, I would highly recommend to book a night over at Totori or Okayama.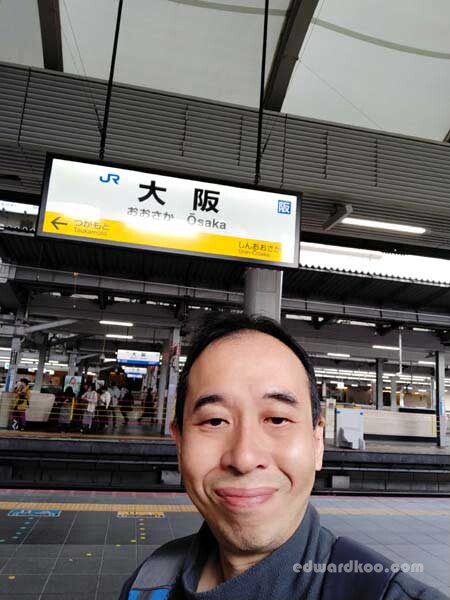 We bought Kansai-Wide Pass so traveling by bullet train is convenient. To go Totori, take the train from Shin-Osaka (main Osaka train station) using Ltd Express Super Inaba and the trip is approximately 2 hours. Do check the train schedule to plan the timing else it will be like us where we missed the early train and had to take a later train. If remember correctly, the train comes every 2 to 3 hours.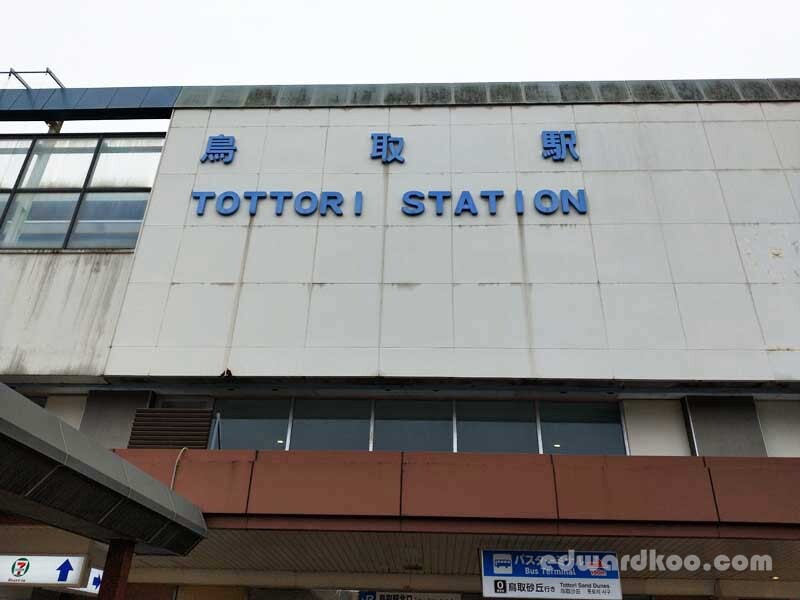 On reaching Totori main station, take a bus directly to Totori Sand Dune, the bus stop is just right in front of Totori station. Again, take note of the bus schedule due to it's hourly frequency. A note of advise is upon arriving, the bus should departure in around 10 to 15mins thus to avoid missing the bus, use the rest room in the train (yes, toilets are available in every 2nd coach in the train) instead of going to the rest room in the station to avoid missing the bus. Bear in mind, Japan public transports are always on schedule.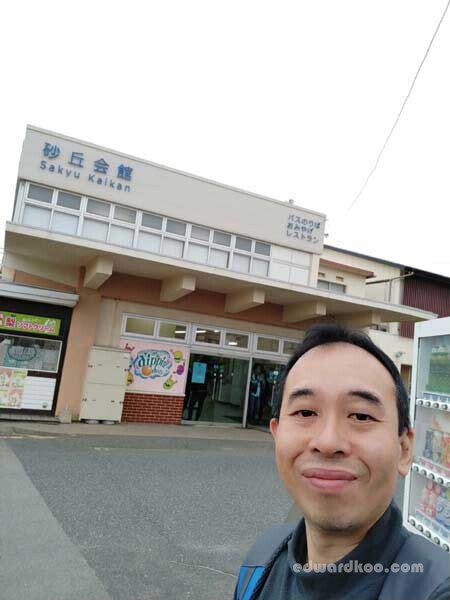 For info, there is only a single building at Totori Sand Dune (Sakyu Kaikan) and since we arrive at around 1pm, we had lunch in this building restaurant. The prices are maybe 50 to 100 yen slightly higher than in town. Of course if you prefer easy take out, there are convenient packed food in the building too.
Here are the food we had:-
Totori Sand Dune.
Entering sand dune beach is free but to enter sand museum, there is a fee of 600 yen per-person. There is camel ride too at the sand dune, I cannot recall how much was it and to take a photo of the camel, there is also a small fee to pay. Also, there is a short distant cable car ride which cost around 200 yen for per-person.
Totori station in the evening.
Yes, the sun start to set at around 4.00pm and it would be very dark after 6.00pm.
And me posing with our train back to Osaka.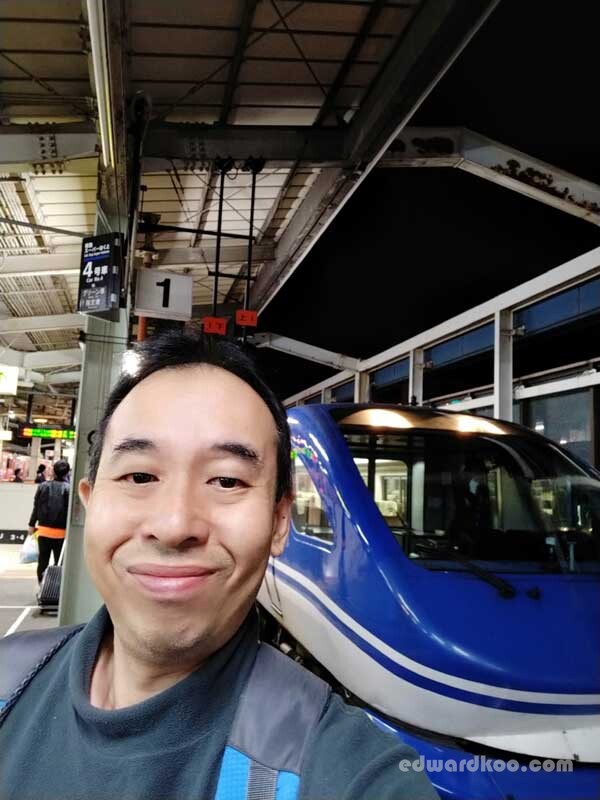 Google Maps Location: