There are plenty to do at Ximending Night Street, Taipei. There are many shops around this area and most of the shops usually start their business at around noon. They do have shops that opens at 10.00am but I believe there aren't many.
Because I stayed in a hotel that is close by (around 10mins walking distance), I didn't visit ximending in the morning. I only get to visit the street at night around 6.30pm for some food hunting and some cosmetics shopping. Yes, cosmetics are a very popular tourist "things to buy".
I would recommend going at night due to its lively atmosphere with street performers and eatery stalls. It does get crowded starting from 7.30pm. Here are some photos of what's you could feel and experience at night.
And for food hunters, there are plenty of small food stalls and famous bubble tea stalls.
And if you are looking for some famous Taiwan biscuits, there is a specialty shop. Note: if you wanted the same items but at much cheaper price than in this ximending shop, walk into any "Carrefour" supermarket. But if time is essence to you, just buy from the specialty shop here.
Must buy as souvenirs are pineapple tarts, salted biscuits, famous SUN biscuits and coated peanuts.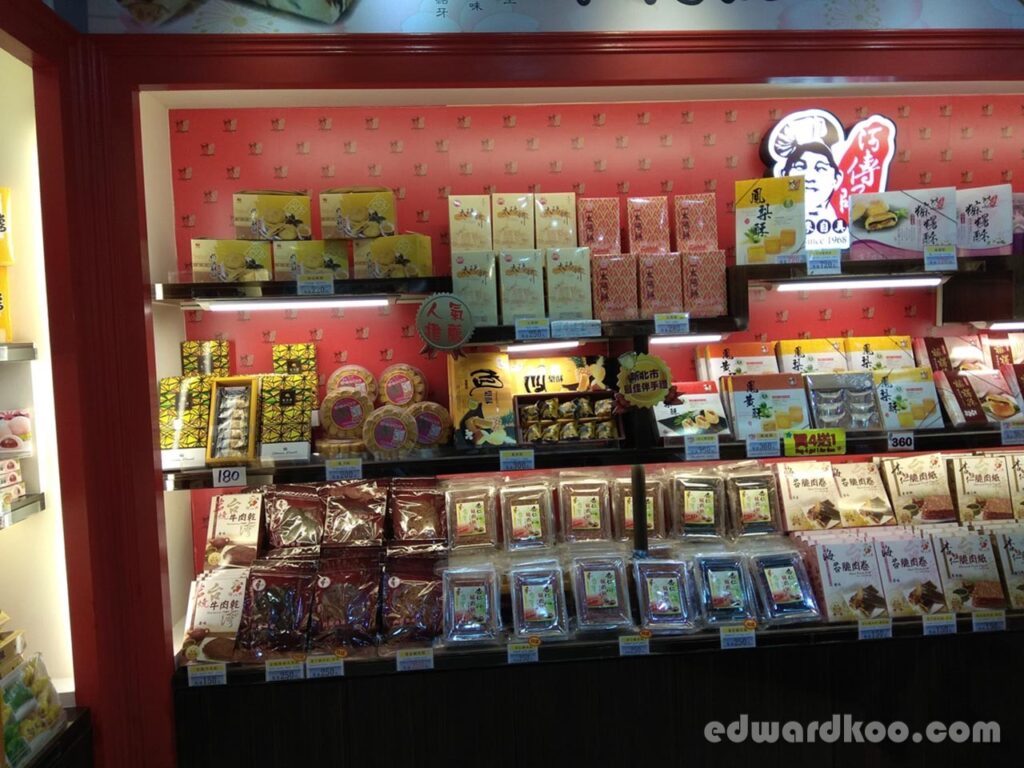 Google Maps Location.