Since MCO started, I have been going online shopping and lately found a WIFI dimmer Led light bulb with timer. This is most interesting as I am able to control the light bulb density as well as set timer using their proprietary app. Price is also quite reasonable at only RM15.80 a bulb. This item is sent directly from China and if you wish to buy from local, there are local sellers too but selling at slightly higher price (approximately around RM22 to RM25 per-bulb).
Apart from day light or warn light effect, there is also multi colored led light bulb available. Multi colored as in the bulb itself can be setup as blue, red, green or yellow (something like found in disco). These are called RBG LED. I am using in my house so I prefer the warm light effect.
Another function of this light bulb is I can set the density from 1 point (lowest) to 100 points (brightest). Most importantly to me is the light bulb can set timer where it is auto on and off at a preset time. The other feature from the app is I am able to set dancing light where the light dim and glow slowly. I really don't know why it is in the settings but maybe to add fun features to demonstrate the usability of the light bulb.
I have just installed it and hoping that the light bulb would last long. Usually LED lights are able to last for quite some time as compared to condescends or fluorescence lights (from my experience). Only thing is LED lights tend to act like spot light (spread is smaller) and not able to spread wider like it's precedence light technology.
Ah .. forgotten that light bulb is able to use voice command as well but need the app for voice command to work. Voice command using Alexa or Google Home voice.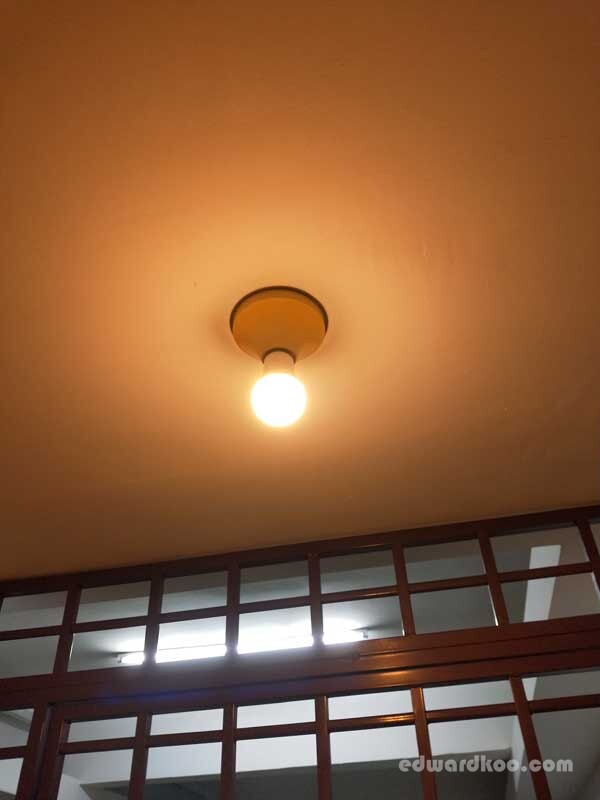 Image of the box incase need to download the app again.