This is an old style home cooked potato carrot minced meat dish. I loved this dish and it may be a rare hawker stalls dish to be found nowadays. I am sure there are still some stalls selling it though. Anyway, here is my home version of this dish.
Ingredients:
Garlic
Potatoes (chopped in small cube pieces).
Carrots (chopped in small cube pieces).
Minced meat
Sauce

Light soy sauce
Oyster sauce
White pepper
Black vinegar

Corn flour
Sugar (optional but a bit would make it slightly sweeter)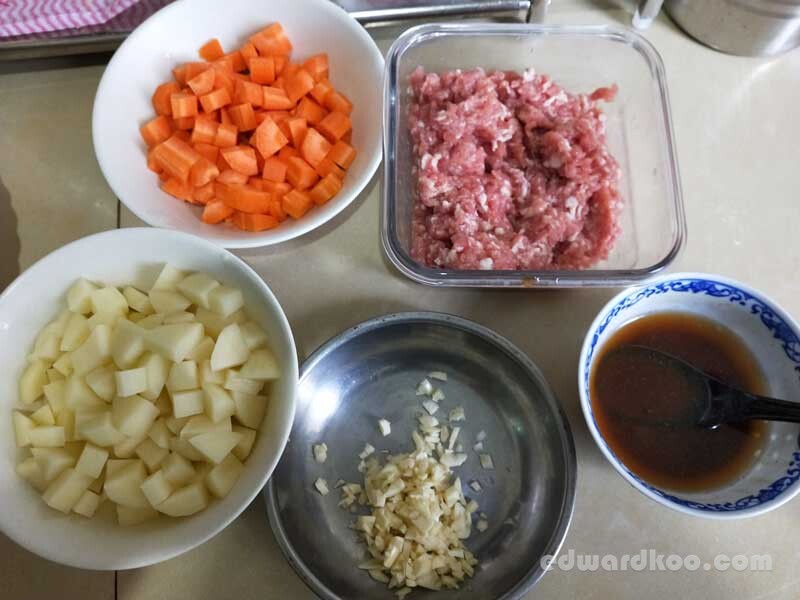 Cooking:
Add oil to pan
Add garlic
Add minced meat
Add sauce

Stir fry until meat 90% cooked

Add carrots
Add potatoes
Optional – add dark soy sauce (caramel sauce)
Add water to cover 1/2 part of the mixture
Simmer for 10mins under low fire
Optional – Add Chinese wine
Add soy sauce, etc. to taste.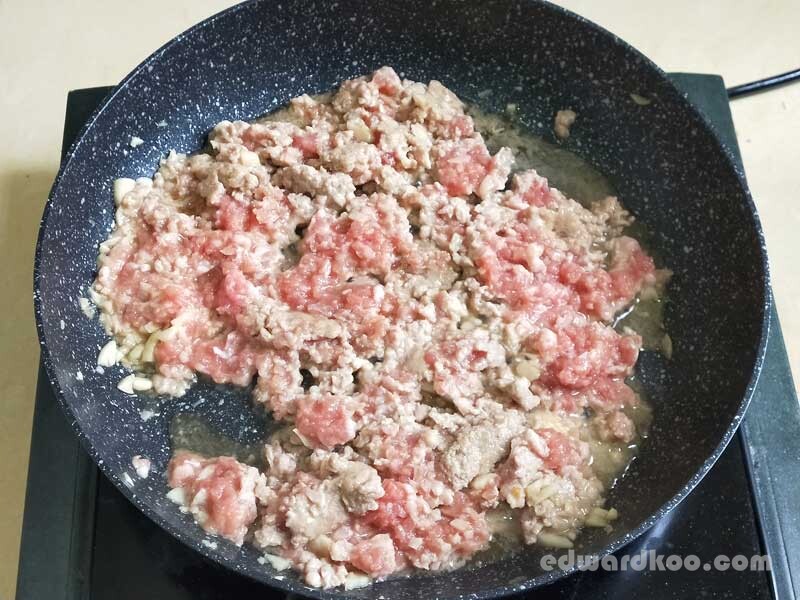 How about some Home cooked doushi braised pork? Read more here.