Marinate Chicken :
Chicken chopped into small pieces and marinate with
oyster sauce
light soy sauce
abalone sauce (optional)
bit of sugar
sesame oil
cornflour
ginger slice
chicken powder (optional)
dark soy sauce
then fridge or rest for 1 to 2 hours before cook
Add Chinese sausage and salted fish
soak Chinese sausage with hot water for 10 mins and then peel off the outer layer
stir fry the salted fish till fragrant.
Cooking
rinse rice and place it in the claypot (low-heat as to not overcook the rice until burn)
add a bit of oil to cook
once steam is developing, add the above ingredients into the pot and spread evenly
add salted fish (extra)
Sprinkler the chopped garlics onto the surface
add some oil to the side of claypot cover.
cook till hear cracking sound from inside the pot
add dark soy sauce and chopped onion leaves after cooking (before serving).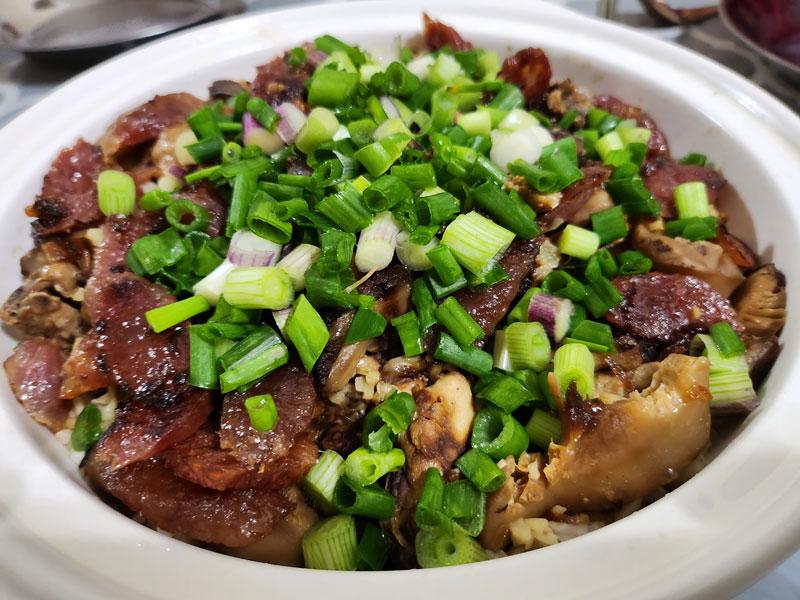 Note: Cooked – chicken turn slightly brownish and ensure meats are cooked.