I don't know how to read Korean so I am not sure what this restaurant is called. This is a BBQ restaurant near trick-eye museum Seoul where we (my family and I) had our lunch. It is located few meters away from trick-eye museum.
They serve BBQ with eggs on the side. Prices are reasonable and the restaurant interior is small but tables are nicely spaced. The food has the 'Korean' taste which what we are looking for.
For starter as usual, small plates of side dishes. Generous sides with unlimited refill (not wastage please). Food ordering is simple, English menu comes with images so you just point and order.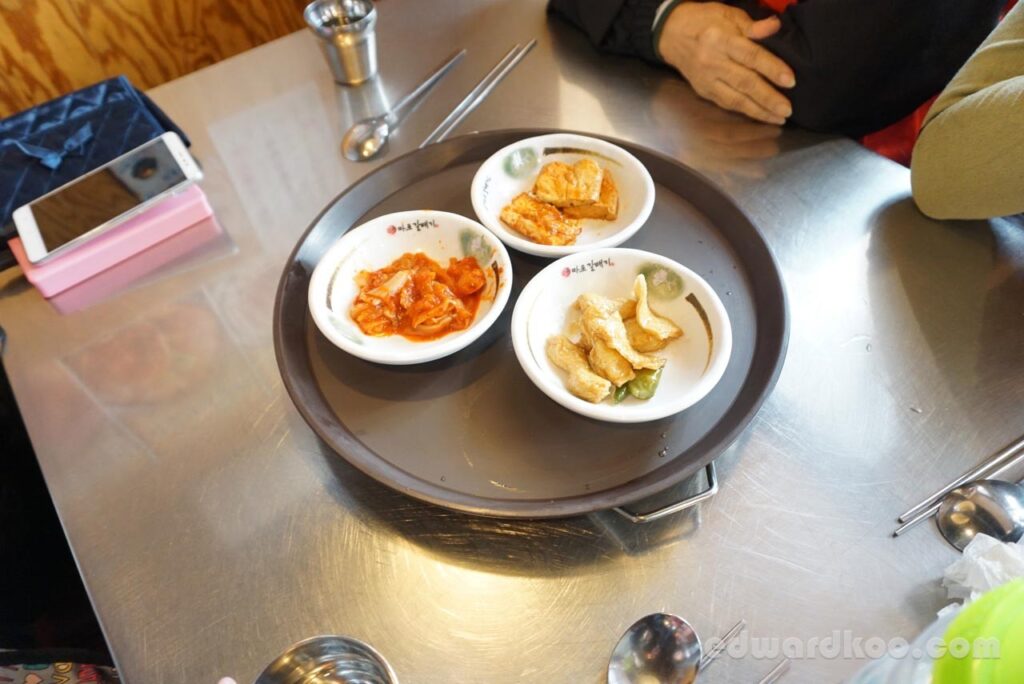 Ala-cart main course from rice to noodles.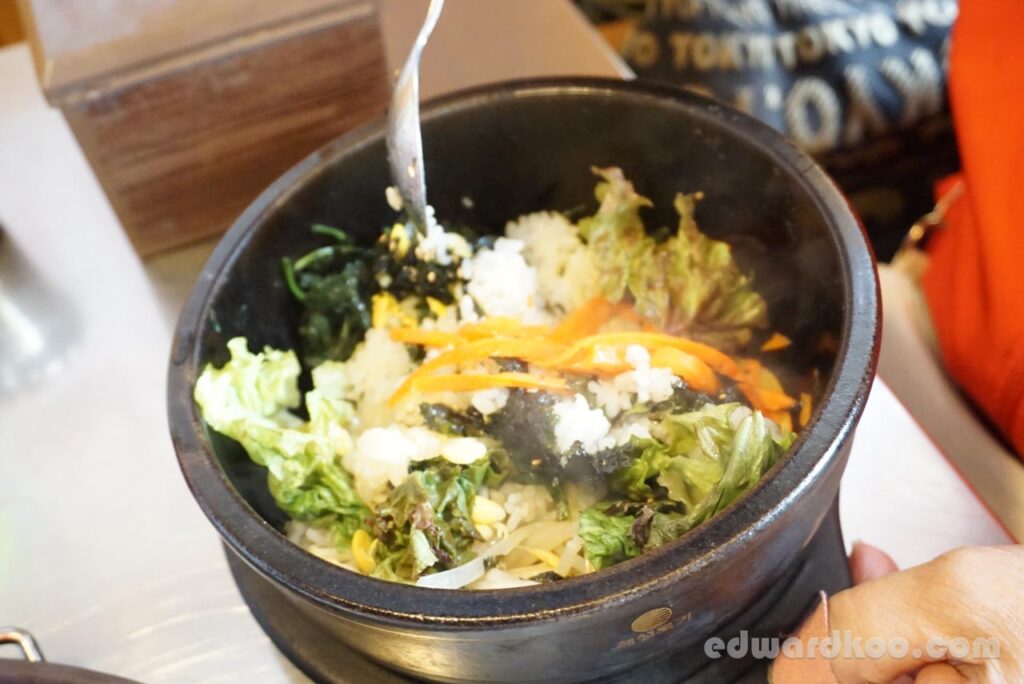 Now for some BBQ.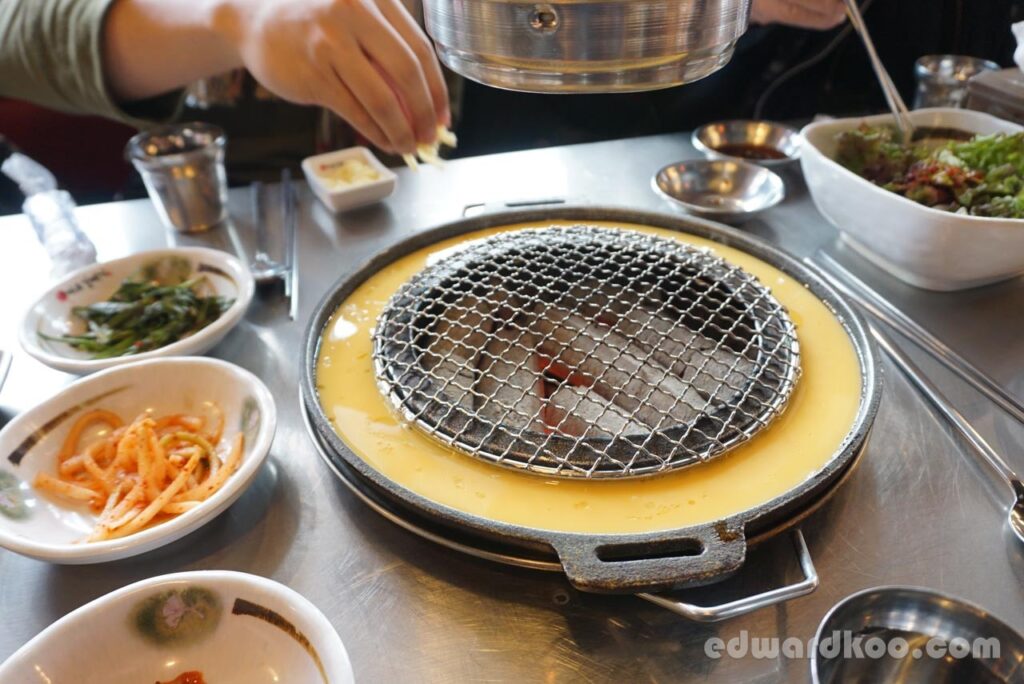 The shop itself.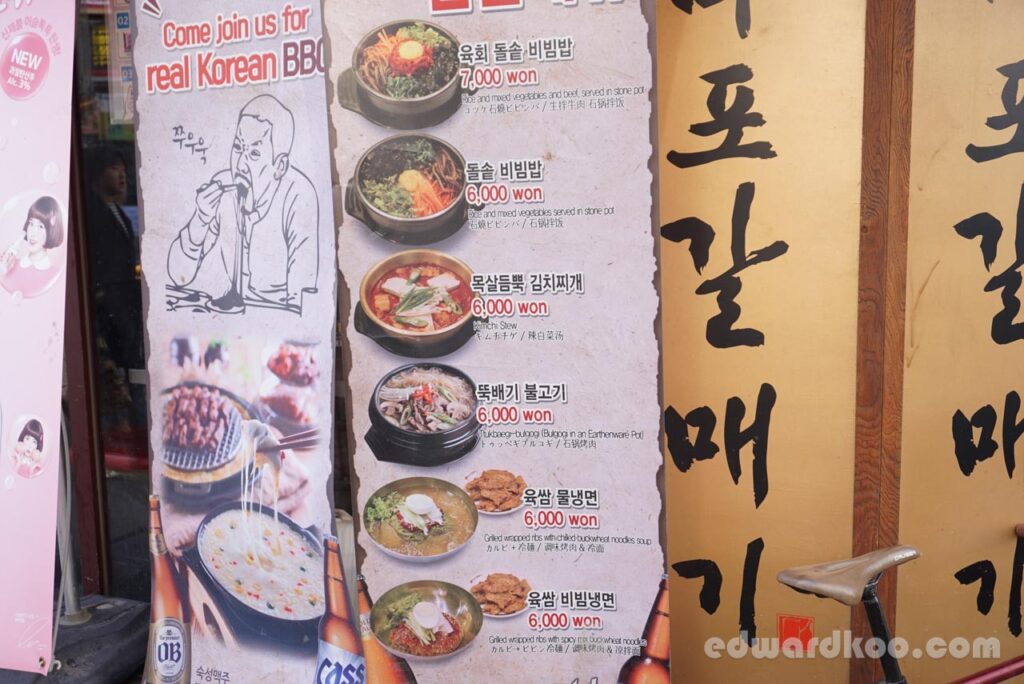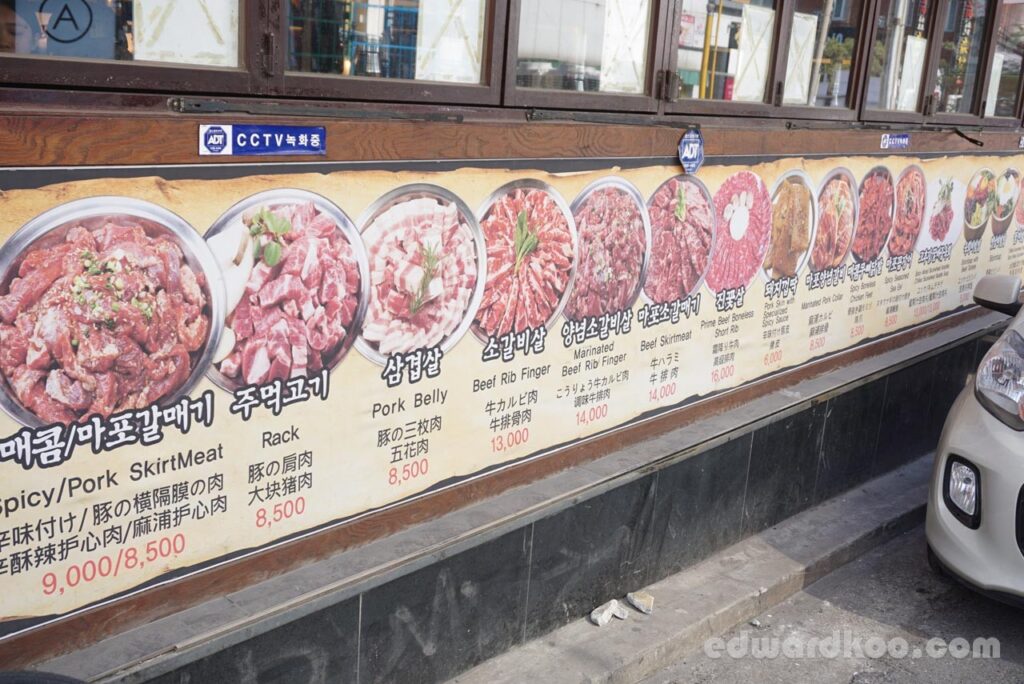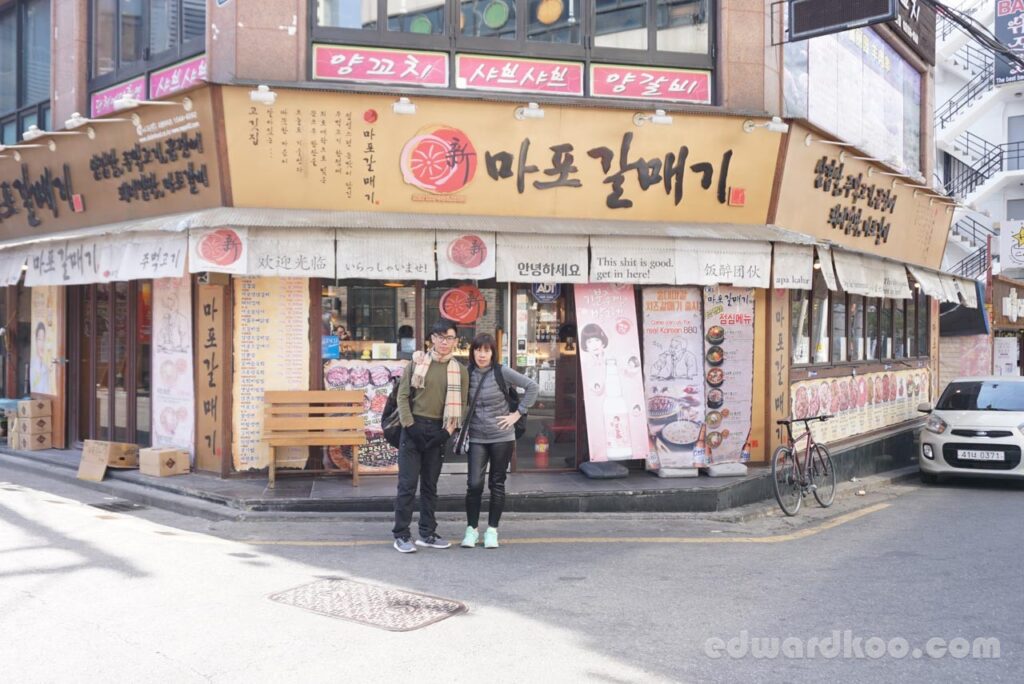 I enjoyed it:
Prices: refer to image above.
Pros: Truly authentic Korean BBQ restaurant with authentic taste. Bibimbap was good. Pork belly for BBQ with burnt eggs on the side was yummy  too.
Cons: None.
Google Maps Location
Note: This was taken in March 2018.