If you travel to Taipei, Taiwan, you must go sight seeing and enjoy taro balls in Jiufen, Taipei. JiuFen is situation on a hill site where once gold mining was popular back in the old days. JiuFen is an old village and today, it became tourist visiting spot. Note that the gold mine has decommissioned many years ago.
My recommended travel method is to book a taxi (rent a taxi) which is available online, just google search and make your booking. Yes, is that convenient.
This is a popular place among tourist and it has one single street lane loop with house many shops and restaurants that sells the popular pineapple cake, ginger tea, taro balls and some other souvenirs.
Photos of surrounding area of JiuFen. (Front and back street)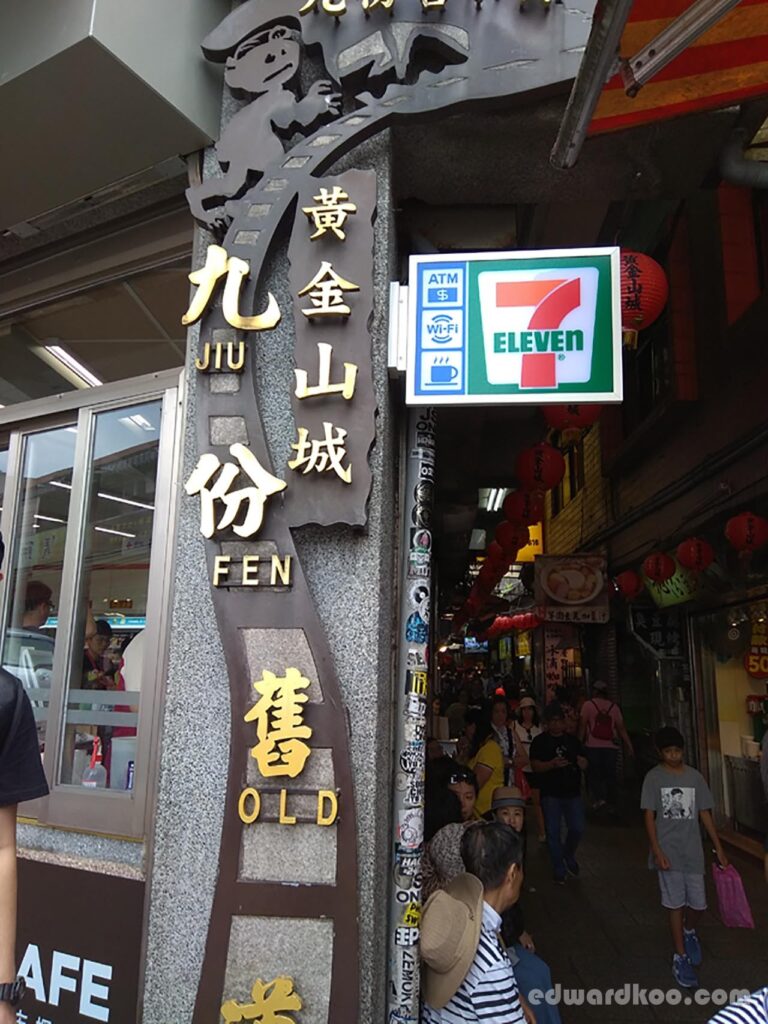 The pineapple cakes prices are expected to be higher than in Taipei town. The price includes the nice box packaging that it came with. Hence, it is most suitable as gifts for friends and family.
Ginger tea is a specialty here. You get to taste their free samples before buying. And yes, the price is steeper here compared to town but it is not easy to spot around town. So, if you liked the tea, grab some before leaving this place.
The other must try is the taro balls. There are a few shops selling it but I was recommended by my rented taxi driver to this particular shop situated below the hill, along the road. The small shop is just before the temple opposite a car park lot. Here is the map location:
After my visit to JiuFen hill, I was on my way to visit the gold mine where now they have a museum and exhibit one of the biggest gold block (real gold). It is called a GOLD building.
Yes, selfie!